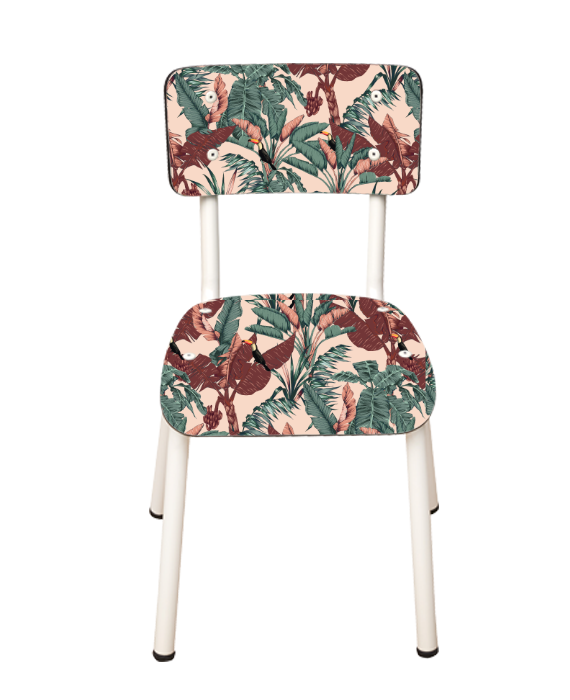 130 € TTC
Little Suzie Children formica chair – Wild print
Les Gambettes revamps retro design from the 50s and the 70s!
Inspired by the vintage classroom chair, Little Suzie Chair is made for young kids aged between 3 to 6 years old. Made with wood, metal and flagship of the 50s in France : the formica.
Mix and match the Little Suzie Chair with the Regine desk for a 100% retro design in kids room.
Only -1 left in stock